City Lofts London, Your Loft Conversion Company
City Lofts London, Your Loft Conversion Company
Why it pays to hire a professional loft conversion company 
You have finally taken the first step to making your loft conversion dream a reality by looking for a loft conversion company to carry out the work. By far the biggest fear of home owners like you is to inadvertently hire a cowboy, and to deal with the inevitable consequence of a home improvement nightmare from hell. Regrettably T.V shows like DIY SOS are real, and unscrupulous builders operate in all postcodes.   
So how can you prevent yourself from falling victim to a cowboy? The answer is to hire a professional loft conversion company.   
But how do you know you are dealing with a professional loft conversion company?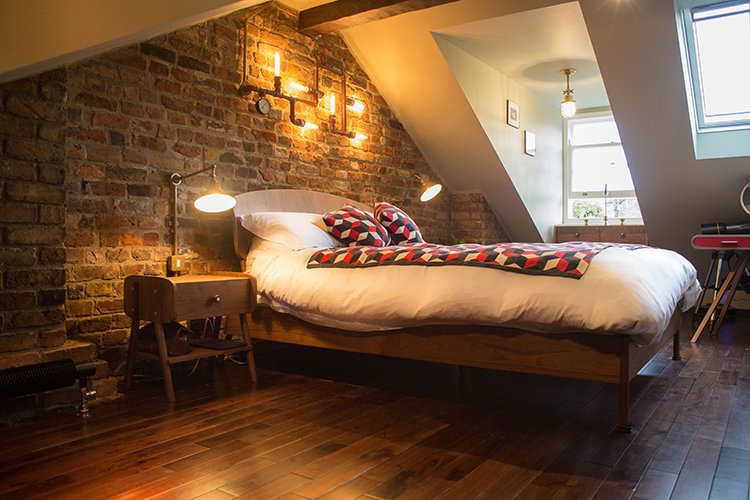 How to identify a professional loft conversion company 
Unfortunately there isn't an official loft conversion company register you can search, however to help you pin down finding the right loft conversion company for you, we have compiled this checklist for you:
does not generalise, they specialise 

 

sticks to a pre-agreed work specification, and documents any changes made to this specification

 

sticks to budget, provides a payment schedule

 

has an agreed schedule of work from the outset 

 

a project timeline and sticks to it

 

formalises the project with a recognised contract (such as FMB or JCT); 

 

has a trusted reputation in the industry

 

benefits from bona fide industry accreditation

 

has a plethora of customers willing vouch for his work

 

has a checkable portfolio of work

 

is fully insured

 

has appropriate trade qualifications

 

has received public recognition of outstanding work

 
How to find a loft conversion company for your project 
Well, you just have. Hi! 
Following your mandatory Google search that led you to us in the first place, the three things you must check prior to hiring a loft conversion company like City Lofts London are: 
Check for reviews of the loft conversion company online. Facebook, Google, trade bodies (point 3) are a main places. Though hub sites such as Houzz are becoming increasingly important. 
Does the loft conversion company come recommended? Seek social proof from work colleagues, friends, family and neighbour. Warning don't be complacent; just because your chum had a good experience doesn't necessarily mean you will. Everyone's idea of 'good' is different, so you will need to carry out your own checks. 
Ensure the loft conversion company is trade body certified. A professional loft conversion company will have had to jump through several hoops to become accredited, such as providing years worth of checkable invoices, references going back 5 years, demonstrable hands-on building acumen and even a physical office inspection from Trading Standards. The Which? Trusted Trader scheme and association to the Federation of Master Builders are probably the best. Watch out for schemes like Trust A Trader, Rated People, Bark, Check a Trade and My Builder – these are businesses than earn commissions for trades people they recommend.  
For a Free Quote Get In Touch With City Lofts Today
Enquire today for a free ebook on getting your dream loft conversion. Alternatively you can call us directly on 0845 519 4321.