Consult > quote > design > build
Over the years, City Lofts have won every major industry award going, so it's no wonder we are known for our expertise in loft conversions. However not everyone is aware that our history is rooted in larger whole-house residential projects, where our technical mastery of the trades was honed and where it flourishes still.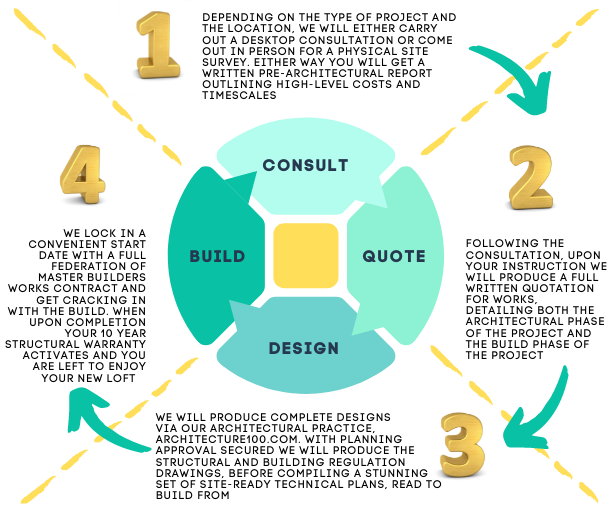 For a Free Quote Get In Touch With City Lofts Today
Enquire today for a free ebook on getting your dream loft conversion. Alternatively you can call us directly on 020 8898 8299.