Going through the process of having your loft converted will be one of the best decisions you ever make. You can have your input into the design and the layout and ensure that it is a space that fits your needs in every possible way. However, once the work has been completed, you now have the fun of deciding on the fittings and fixtures you need. This is the exciting part of the process and that part where you really can put your own stamp on your new space.
Choose the Right Door

There is every chance that you are going to want the door to tie in with the rest of the property, particularly if it can be seen from the floor below. However, this does all depend on how you plan to use the room. If it will be used as a bedroom then you will want a solid door but if it is being used a study or a playroom then a semi-glass panelled door will allow more light in while being able to shut the world out.
Light Fittings
You have so many options here that it is impossible to cover them all but if it is being used as a bedroom you are going to need a light that offers the right level of light without it being too bright. You are also going to need a fitting that fits in with the style of your bedroom. Therefore, you might opt for a chandelier style design or strip lights in order to spread light throughout the entire space. If it is an office, you might go for a more office-like light fitting such as retro light pendant while you might need lighting that is bright and natural, particularly if you do not have a lot of light entering the room.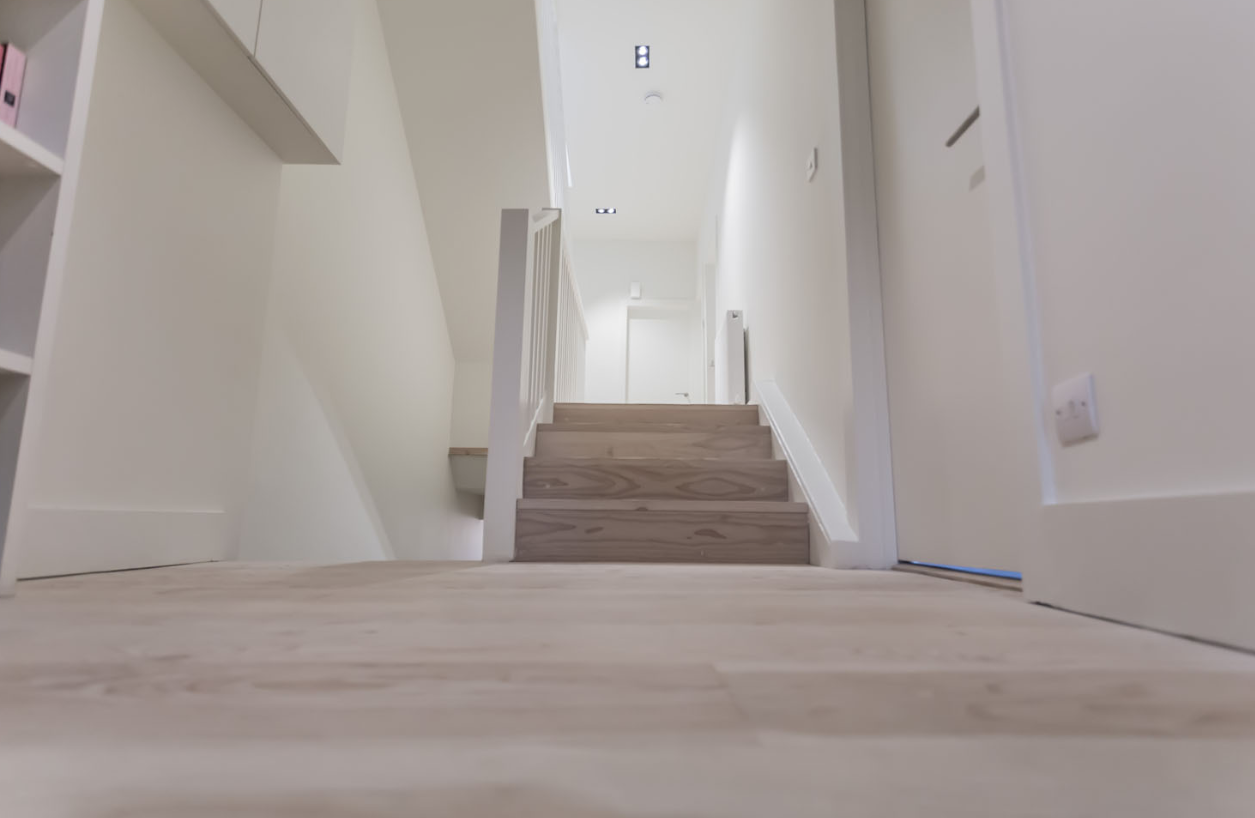 Your Flooring Options
If the loft is going to be used as a bedroom then carpet is often the best option, as it can minimise the noise heard below but with so many plush carpet styles available, you can go as basic or as luxurious as you want. A carpet with a thick pile will give your new room a real touch of class and comfort but you can also go for hard flooring if your wish with many different options available such as real wood, engineered wood or vinyl. If the room is going to be used as an office or a playroom then it might be more practical to opt for hard flooring, where you could introduce a large rug just to soften the impact of the hard floors.
Blinds
Despite being located in the upper part of your property, you are still going to want to make it as private as possible but you will also need to think about keeping light out. Therefore, if you have vertical windows such as those you see in dormers, then you can pick from a wide range of blinds such as vertical blinds, roller blinds or even horizontal blinds. If you have Velux window then there are special blinds made for windows positioned in the roof. The great news is that you have many different options, all of which come in a huge array of styles and colours to fit your needs.