Professional Builder in London
Why it pays to hire a professional Builder
When planning a home improvement, the first port of call for most of us is to look for a builder to carry out the work, however,  most people don't have a builder on speed dial and need to find one.
The biggest fear for the average home owner is to inadvertently hire a cowboy, and to deal with the inevitable consequence of a home improvement nightmare from hell. Regrettably T.V shows like DIY SOS are real, and unscrupulous builders operate in all postcodes.
So the question is, how can you prevent yourself from falling victim to a cowboy?
The answer is to hire a professional Builder.
But what makes a professional builder and how do you find one?
What makes a professional Builder
There is no official nationwide register listing professional Builders, because there are no qualifying criteria for what makes a professional Builder.
So it is on you to judge for yourself what 'professional' means. To help you do this, here is a comprehensive run down of traits to look for to identify a truly professional Builder.
A professional Builder:
Does not generalise, they specialise in one or two specific areas and become experts in that;
Sticks to a pre-agreed work specification, and documents any changes made to this specification;
Sticks to budget, provides a payment schedule;
Has an agreed schedule of work from the outset;
Has a project timeline and sticks to it;
Formalises the project with a recognised contract (such as FMB or JCT);
Has a trusted reputation in the industry;
Benefits from bona fide industry accreditation;
Has a plethora of customers willing to vouch for his work;
Has a checkable portfolio of work;
Is fully insured;
Has appropriate trade qualifications, and
Ideally has received public recognition of outstanding work.
How to find a professional Builder
So now you know what makes a professional Builder, how do you go about finding one?
Following a mandatory Google search, the holy trinity for finding a pro is as follows:
 Recommendation. Asking friends, family and colleagues is important social proof. However don't be slavish. Just because your coffee companion Alice had a good experience doesn't necessarily mean you will. Everyone's idea of 'good' is different, so sense check with your own due diligence.
Trade body certified. There is a lot to be said for belonging to genuine and reputable trade bodies. A professional Builder will have had to jump through many hoops to become accredited, such as providing years worth of checkable invoices, references going back 3 years, demonstrable hands-on building skill and even physical office inspections from Trading Standards. The Which? Trusted Trader scheme and association to the Federation of Master Builders are probably the best. Though watch out for schemes like Trust A Trader, Rated People, Bark, Check a Trade and My Builder – these are businesses that earn commissions for trades people they recommend.
Like the legs of a tripod, you need all three of these to check out prior to drawing up your shortlist.
How to hire a professional Builder
Having done your research and drawn up a shortlist (at least 2, no more than 3), the next thing you need to do is have the professional Builder come make a site visit to assess the job prior to quoting.
The quality of the quote says a lot about the Builder. Check for thoroughness. Has it been hastily produced or thoughtfully? Has it been quickly written up on the body of an email or posted out formally? The chances are that if the Builder has taken the time to produce a considered write up, they will have the pride to produce a considered finish on the job.
If you are happy with the quote and of the subsequent Q&A (if any), the next step for you is to seek references. Ideally go and visit a recently completed or current job in person, or speak to a couple of past/present customers on the phone.
Finally if these check out, go ahead and appoint your professional Builder.
How to work with a professional Builder
So by now you know the attributes of what makes a professional Builder, and how to find and appoint a professional Builder.
The last piece of advice to endow you with before you sojourn to domestic building bliss, is on correct etiquette when working with a professional Builder.
A common gripe amongst fellow construction kinsmen is that the client often does not afford the same respect to the man working in their home, then as if they met that same person in the street. One can only speculate as to why, though it perhaps has to do with the homeowner being the writer of cheques and the Builder being the receiver. True as these positions are, a professional Builder is providing a value-adding service in return for a fixed fee, and will expect you to reciprocate the same level of respect he gives you.
What this practically translates to is an expectation on the part of the professional Builder that you will respect their time; be punctual and prepared for site meetings; meet during normal working hours (even if this means you taking time off work – Builders have families to get back to during evenings and weekends too!). Additionally for you to pay on time as per the project payment schedule, and pertinently in today's digital environment, to respect their privacy. It is all too easy to bombard the professional Builder with messages/pictures/thoughts/ideas via text or Whats App all hours of the day or night. Keep these for discussion points during site meetings when they can be acted upon properly.
In short, extend the same courtesy to the professional Builder as you would anyone else.
And finally
Perhaps the biggest compliment you can pay a professional Builder is to refer him to your friends and family, or to acknowledge them online with a kind word of Facebook or leave a Google review.
It won't be long before you find yourself in need of a pro for your next project, and this really goes a long way to locking in goodwill going forward.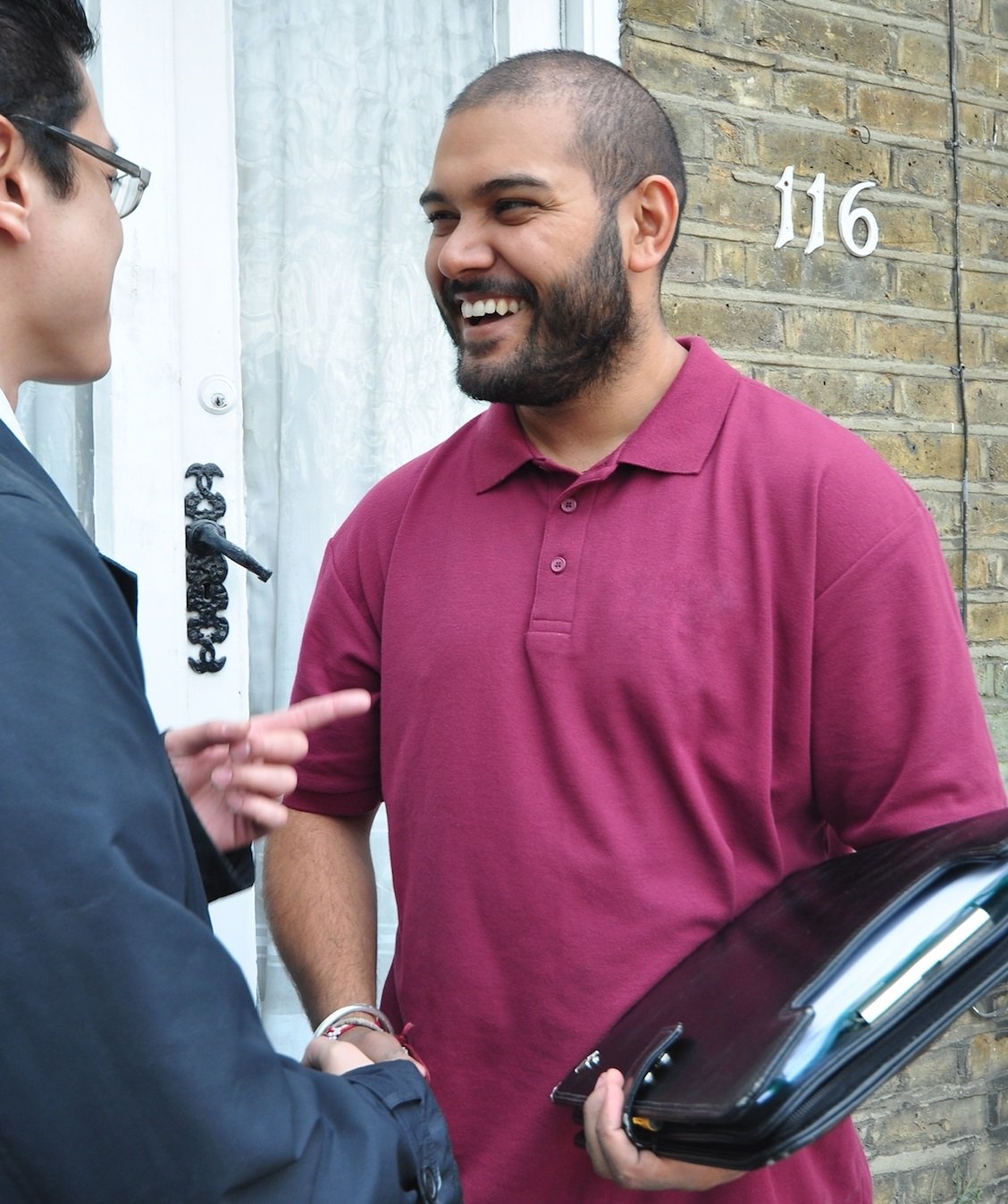 Let's talk about your project.
Deepak Singh at City Lofts London, 0845 519 4321, info@cityloftslondon.com